Blog
Posted by: Keith Ford | Posted on: January 8th, 2016 | 0 Comments
As our country learns more about the damage we are doing to our environment, recycling of all kinds is in high demand.  Recyclers like you continue to be a growing segment of our economy and demand is increasing for reliable wire sources for your applications.  The possibility of finding a reliable manufacturer has come to an end.
Southwestern Wire Inc. is your baling wire solution!
Baling wire has also become an important product for many of you as you search for a manufacturer/supplier with a reputation for doing it right.  As a domestically melted and manufactured mill in Oklahoma we provide a wide range of recycling and strapping wires to our extensive distributor network across the United States.  We welcome you to our website and we welcome your inquiries on our products and we hope that you find Southwestern Wire Inc's product line when you have your next need.
Let's take a look at the product lines offered in this category:
Single Loop Bale Ties
Southwestern Wire produces single loop bale ties both in black annealed and galvanized for all vertical ram recycle baling applications.  Made from high quality raw materials that we follow from melt to fabrication these single loop bale ties can be relied on for getting the job done.  Our full line of stock sizes allows our distributor network the most complete line of single loop bale ties in the industry.  From 11 gauge to 15 gauge up to 22' long, Southwestern Wire should be your manufacturer of choice when it comes to single loop bale tie needs.  No quote is too small or too big for our distributor network, contact us immediately for a source near you.
Auto Boxed Wire
Auto Box Wire in Black Annealed 10, 11 and 12 gauges can also be found by contacting Southwestern Wire.  We take high quality raw materials, spool it up in 50 and 100 lb boxes for use in the auto tie machines.  With most pallets carrying 36 boxes your needs can be meet by using Southwestern for all your Auto Tie needs.
High Tensile Strapping Wire
High tensile strapping wire in 11 and 12 gauges for your horizontal balers is also manufactured by Southwestern Wire.  Large stumps/stands/carriers of high tensile strapping wire can be used to bale: papers, corrugated, plastics and aluminum.  1200-2000 lb carriers of wire will reduce your change over times and bring reduced costs to your operation.  From one carrier to a truckload order contact us for your needs and we can assist your facility in some way shape or form.
For a distributor near you, please email 

kford@southwesternwire.com

for inquiries on single loop bale ties and all baling wire.
Posted by: Keith Ford | Posted on: December 31st, 2014 | 0 Comments
New ventures bring new opportunities and many new relationships.  As we approach the New Year tomorrow I want to thank all our partners and friends in the business and send well wishes for a great New Year.
As I look back at the past year, I reflect on the addition of GAW chain link fence to the Southwestern Wire Inc. product line with the acquisition of the General Wire mill in Tulsa, OK.  The GAW chain link fence product has been a staple of the industry for many years and adding this to our product line has brought many new relationships to the forefront for Southwestern Wire Inc. The team at Southwestern Wire Tulsa, brings many years of experience in manufacturing the GAW chain link fence products and I am glad to have them on my team.
A message from our principal owners, "We thank each and every one of you who have joined our team, best to you all in the New Year and God Bless!"
Why Choose Southwestern Wire Inc. for GAW Chain Link Fence?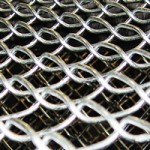 As with all of our products, Southwestern Wire takes pride in manufacturing and supplying the highest quality products in the industry and backing that up with the service of our management team, production team and sales group.  As many of you have dealt with our group over the past 20 years I hope that you have found our team to be honest and straight forward in our practices.  We look forward to the additional relationships that will come in the New Year and hope that we may service many of you in the future as we have served so many in the past.  Join the team; join the movement to products Made in the USA, with pride, the good old fashioned way.
Southwestern Wire Inc now manufactures GAW chain link fence in 1.2 oz and 2.0 oz in the Tulsa, OK location in addition to our other core products from Norman, OK and Sacramento, CA: GBW chain link fence, extruded vinyl coated chain link, MaxFused 2b chain link fence, tension bars, truss rods, tension wire and many types of industrial wire for a multitude of applications.
HAPPY NEW YEAR!
For additional information on GAW Chain Link Fence Products click here or to contact a sales team member click here.