Blog
Posted by: Keith Ford | Posted on: April 12th, 2013 | 0 Comments
Galvanized Tension  Bars
For the last 20 years Southwestern Wire Inc, Norman, OK has been producing domestic tension bars for the chain link fence industry.  Manufacturing processes have changed a bit over that 20 year period but the quality of the end product has continued to improve.  Production of the all of the galvanized tension bars, truss rods, gate rods and drop rods comes from raw material produced domestically at our sister mill Mid American Steel & Wire in Madill, OK.  With Southwestern Wire controlling the process from beginning to end we can ensure that the product you receive has undergone the highest quality standards you have come to expect from all Southwestern Wire products.
Many wholesalers are searching for quality products to add to their line up and they are looking for products that will diminish the aggravation of dealing with contractor complaints.  Contractors and installers are also searching for products that will make their install times quicker and will also reduce any call backs from their client base.  With tension bars and truss rods from Southwestern Wire, you will find that straight clean bars and rods are the standard and are what you have come to expect.
Domestic Galvanized Tension Bars-Our tension bars are produced in the nominal size widths, 3/8″, 1/2″, 5/8″ and 3/4″ with the nominal thickness of 3/16″.  The 3/16″x3/8″ and 3/16″x1/2″ most often are used for security mesh applications for 1″ and 1.25″ mesh applications.  The 3/16″x5/8″ tension bars are for residential applications most commonly used on 4′, 5′ and 6′ fence jobs.  3/16″x3/4″ galvanized tension bars most commonly start at 6′ applications and can be made up to 12′ in length.  Also produced is a 1/4″ bar with a width of 3/4″ for industrial applications.
Truss Rods
Domestic Truss Rods also produced at our plant are nominal for a 3/8″ nut in lengths from 10′ to 20′ including lengths of 10′, 10'6″,11′, 15′ and 20′.  These rods have become the standard in the industry for quality of thread
and consistency of material workability.
Residential Drop Rods
Residential drop rods and gate rods round out the this product line with drop rods in nominal 1/2″ diameter with lengths of 30+4, 36+4, 40+4 and 44+4.  Gate pencil rods are made in .250″ and .275″ diameters from 30″ in length to 144″ in length with increments of 1/4″ available.
All the tension bars and truss rods manufactured in this list are Certified as "Domestically Melted and Manufactured".  Please contact your local dealer, wholesaler or salesman for details of any other specifications required.
To locate a dealer or wholesaler in  your area or for truckload pricing please contact us!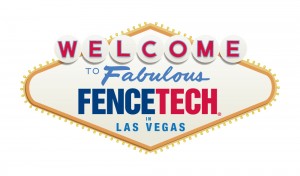 Posted by: Keith Ford | Posted on: March 4th, 2013 | 0 Comments
Polyolefin
Fused Bonded

Chain Link From Southwestern Wire Inc

MaxFuse2b is a commercially produced fused bonded color coated chain link fence for the residential, commercial and industrial chain link fence industry.  Galvanized steel core wire is coated with polyolefin elastomer to create this color coated chain link fence.  The most popular color is black with the most commonly used material being 9g core product with a two inch mesh.  When searching for a color coated option for your next project choose MaxFuse2b.  Here is more on information on fused bonded chain link fence.
Not All Polymer Coatings Like PVC Are The Same
The coating formulation used by Southwestern Wire for the polyolefin elastomer MaxFuse2b is always 100% virgin prodcuct, no fillers. This formulation is also designed to handle any out gassing from the zinc coating as a result of heating the wire during the coating process eliminating any adhesion problems. Polyolefin MaxFuse2b is more flexible, more chip resistant, offers outstanding adhesion, greater UV stability, greater abrasion resistance and is not permeable to moisture.  Maxfuse2b chain link is not only a decorative coating but more importantly a protective coating.  MaxFuse2b doesn't require an overly thick extruded coating and as such provides greater "see thru" visibility for security applications, plus an added benefit of less wind resistance.
Most Corrosive Resistant Chain Link Fence In The Fence Industry
MaxFuse2b polyolefin chain link from Southwestern Wire is the most corrosive resistant chain link fence in the fence industry.  Pleasing color, outstanding adhesion plus exceptional corrosion protection;hands down.  Maxfuse2b provides the best value for any application. Polyolefin color coated chain link fabric shall comply with ASTM F668 Class 2b thermally fused having a galvanized steel core wire. Coated wire shall be designated by the core wire gauge.  The polyolefin fused bonded coating shall be thermally fused to the galvanized core wire to a minimum thickness of .006 in.  The adhesion of the coating to the wire will be equal to or greater than that required by the adhesion test for ASTM F668 Class 2b.  The polyolefin coating shall withstand 1000 hour accelerated aging and mandrel bend test.
For more on Southwestern Wire's MaxFused2b Chain Link
To connect with the specification sheet on ASTM F668 2b Southwestern Wire's MaxFused2b